Meet The Doctors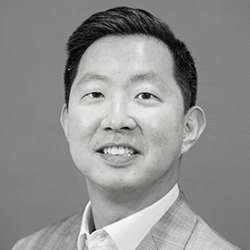 Michael Lee, DMD
Specialist in Periodontics and Periodontal Prosthesis
Dr. Michael Lee is only one of a handful of dual specialists in the nation trained in providing both the surgical and restorative aspects of dental treatment.  With his expertise and guidance, you can develop a comprehensive dental plan and ultimately make informed, confident decisions.  Why is this important?  This unique qualification allows Dr. Lee to create a seamless transition between the different phases of treatment and allows the patient the comfort of having one doctor to treat all of their needs.
Dr. Lee is a board-certified periodontist and a Diplomate of the American Board of Periodontology.
Education and Training
University of Pennsylvania, dual residency in the specialties of Periodontics and Periodontal Prosthesis
NY Presbyterian Cornell Hospital, general practice residency in the department of Oral and Maxillofacial Surgery
Tufts University School of Dental Medicine, DMD, earned the Dean's Award for Excellence in Clinical Teaching
Cornell University, BS in Cell Molecular Biology, with honors
 Dr. Lee belongs to the prestigious ITI Study Club in NYC comprised of the best specialists in the city.  He is also currently on the University of Pennsylvania Alumni Interview Committee.
In his past life, Dr. Lee was a thrill seeker.  He has gone skydiving, bungee jumping, canyoning, ziplining, and on a safari to Tanzania.  He also enjoys mountain biking, snowboarding, and playing golf.  But nowadays, his thrills come from watching his two young sons Maddox and Devin growing up.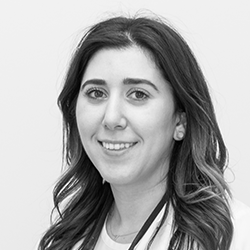 Stephanie Dumanian, DDS
Dr. Stephanie Dumanian received her Doctor of Dental Surgery from Columbia University.  She graduated cum laude from Barnard College with a Bachelor of Arts in Biology.  Additionally, she has completed advanced dental training at the Pankey Institute in Key Biscayne, Florida and the Spears Center in Scottsdale, Arizona.
Dr. Dumanian focuses her practice on aesthetics and function to ensure that her patients can maintain a healthy and harmonious smile.  She prides herself in providing lifelike veneers to her patients using smile design principles to predictably achieve flawless results.  Her master technicians are located in New York City and utilize advancements in photography, digital technology, and the highest quality ceramics to deliver aesthetic perfection.  She is also able to diagnose TMJ disorders early and to provide conservative and comfortable splint therapy.  The primary goal is to prevent the development of painful symptoms like jaw pain or difficulty chewing and harmful signs such as fractured teeth.
Dr. Dumanian prides herself in staying at the forefront of her field and is often traveling to collaborate with her peers on new techniques and advancements in dentistry.  She is a preferred provider for Invisalign, belongs to a Spears Study Club, and is a member of the New York Dental Forum.  She also serves as Treausrer on the Executive Board of Columbia Dental School's Alumni Committee.
Dr. Dumanian is friendly and down to earth.  She lives in Manhattan in the West Village with her husband Nick, and loves chatting with her patients about travel and great restaurants.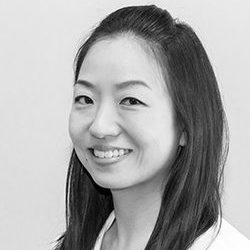 Caroline Ahn, DMD
Specialist in Endodontics
Dr. Caroline Ahn is our in-house endodontist who performs all the root canal procedures for our patients. We understand how our patients prefer to remain under our care without having to leave for additional treatment, so we are happy to offer this service for them. Dr. Ahn is committed to providing the best quality care in a comfortable, compassionate, and professional manner. She is an active member of the American Association of Endodontists, New Jersey Dental Association and Bergen County Dental Society.
Dr. Ahn graduated from Massachusetts Institute of Technology (MIT) with a Bachelor of Science degree in Biology. She then received her Doctorate of Dental Medicine from Harvard University School of Dental Medicine. After graduating from dental school, Dr. Ahn practiced general dentistry in Allston, MA before attending New York University College of Dentistry Advanced Education Program in Endodontics for 2 years where she obtained a Certificate in Endodontics. She continues to further her education by keeping current with the latest advances in the field through various continuing education courses.
She currently resides in NJ with her husband and two daughters. In her spare time, she enjoys having fun with her family, reading, hiking, and learning to play golf.